Venue
The workshop will be held in the historical center of Prague, in a building overlooking the beautiful Moldau (=Vltava) river and the medieval Charles Bridge (=Karluv Most). The building hosts the Czech Association of Scientific and Technological Societies.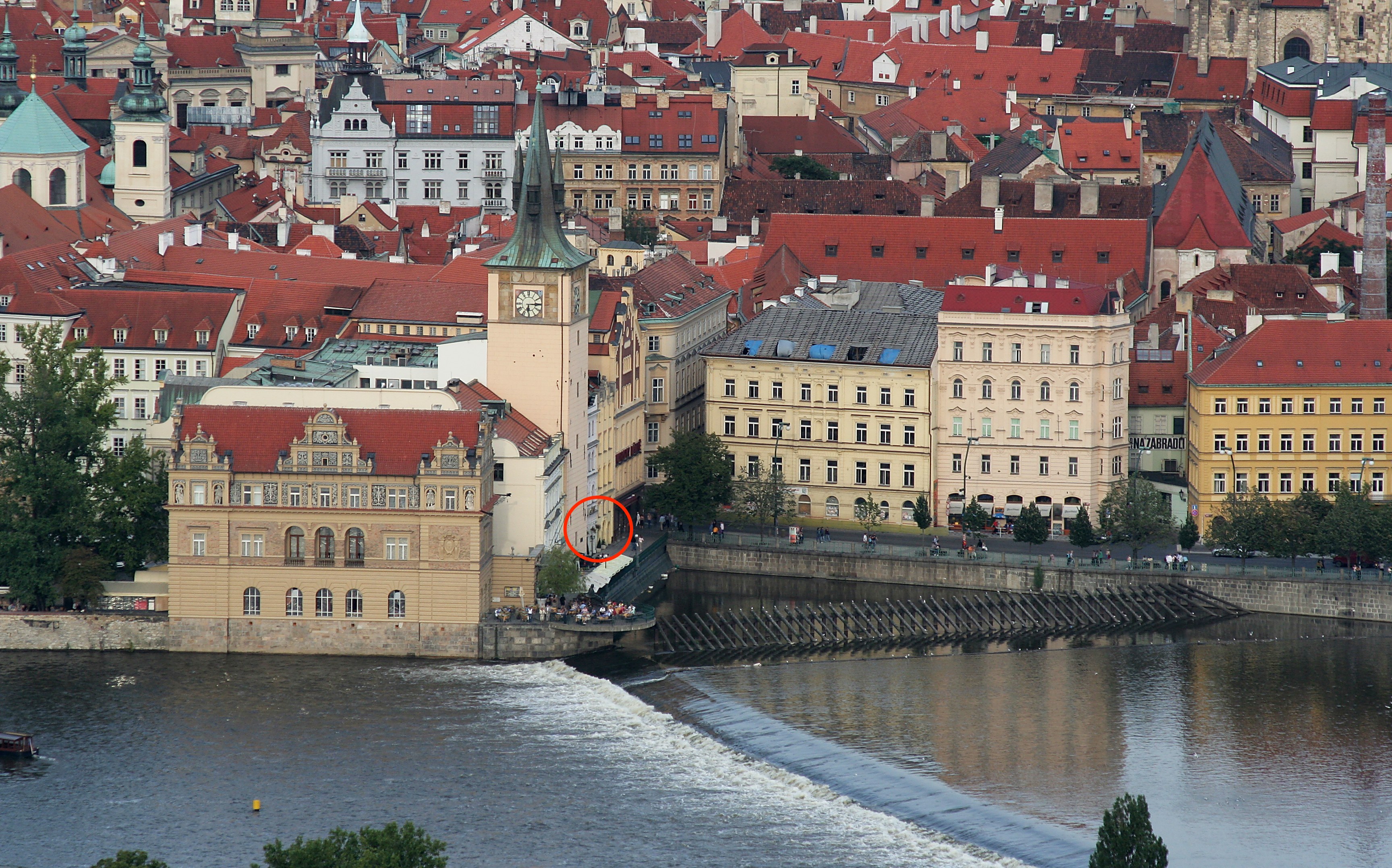 Directions
The address of the Czech Association of Scientific and Technological Societies is Novotneho Lavka 5, 110 00 Prague 1, Czech Republic (see
the map
), and the meetings will be in room 418. Please use a navigator to get to the meeting place. If this is your first workshop, you are strongly advised to see the location prior to the meeting.
There are many nice hotels in the vicinity of this location, but if you decide to stay in a more distant one, you can get to the meeting place by metro (stations Staromestska, Mustek, and Narodni Trida are 10 min of walk away), by tram (e.g., #2, #17, #18), or by taxi/Uber (ask your hotel to order one for you). The entrance to the building is in the middle of a small cul-de-sac called Novotneho Lavka. It protrudes into the Moldau (=Vltava) river, and ends at the statue and museum of
Bedrich Smetana.
If you approach from the north (by Krizovnicka), east (by Karlova) or west (from the other bank of the river, over the Charles Bridge), to get to the destination you will have to pass the small tunnel with the sign saying U Salamouna.
When inside the building, look for QCQMB signs, or just take elevator to the 4th floor and walk to room 418.
We provide basic refreshments with coffee, tea, and bottled water.
During the lunch break you can use one of the dozens of restaurants around, two or three of them right on the Novotneho Lavka street. Please don't walk farther than 15 minutes away for a lunch place, it makes little sense, and we all need to be back from lunch promptly.
A conference dinner is scheduled for 7 pm on December 17 in the restaurant Klub Lavka. It is on the same street (Novotneho Lavka) as our meeting place.